In the Spotlight: Lauren Townsend and Stash Home Oxford
Posted on December 13 2019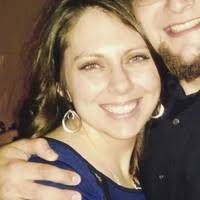 Lauren Townsend simply adores being the Store Manager at Stash's Oxford, MS, location, and her enthusiasm is contagious. Her personable, cheery personality draws guests into the store and makes them feel at ease while they're there.
Lauren, who has worked in retail throughout her life, went to Ole Miss, so Oxford is home to her, and she wants to "plant roots there." She describes her personal style as "eclectic with pops of color. I like having a lone statement piece." Her favorite piece at Stash right now? The best-selling, super plush Lombardy Sectional. "I love how comfortable it is. I want something that I can curl up on in my pajamas."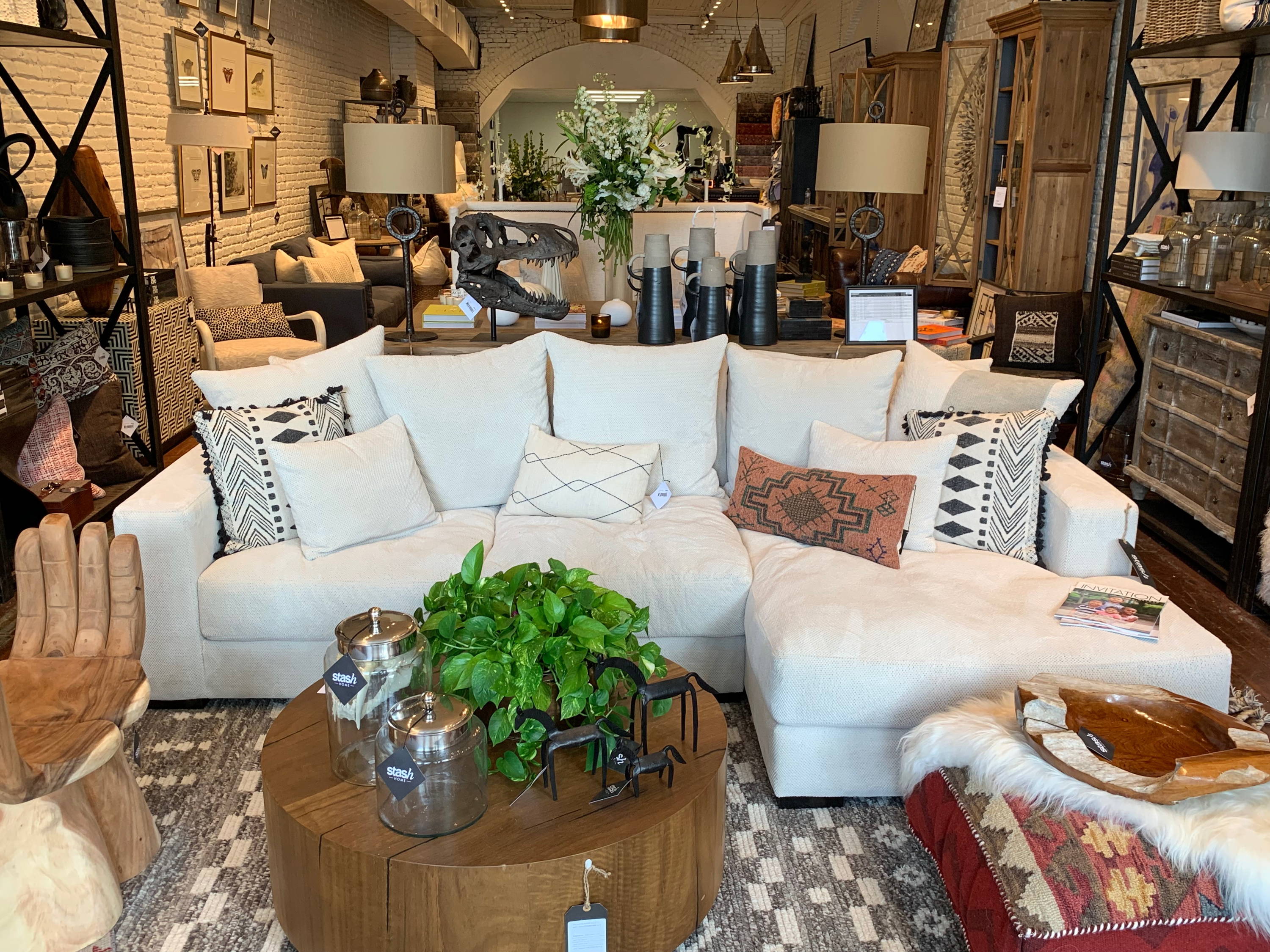 She encourages everyone to come see her in the store, which is located in the always charming, historic Oxford square, locally referred to as "The Square." Since the store underwent a complete remodel and had a grand reopening in August, the whole vibe has changed. "It not only looks but feels like a brand new store," says Lauren.
There is now a design studio and Starbucks machine in the back of the store, where guests can relax and enjoy picking out fabrics and designing their home with Stash.
The small details, such as mosaic tile, new lighting, and pendants hanging over the front counter, truly complete the revamped look of the store.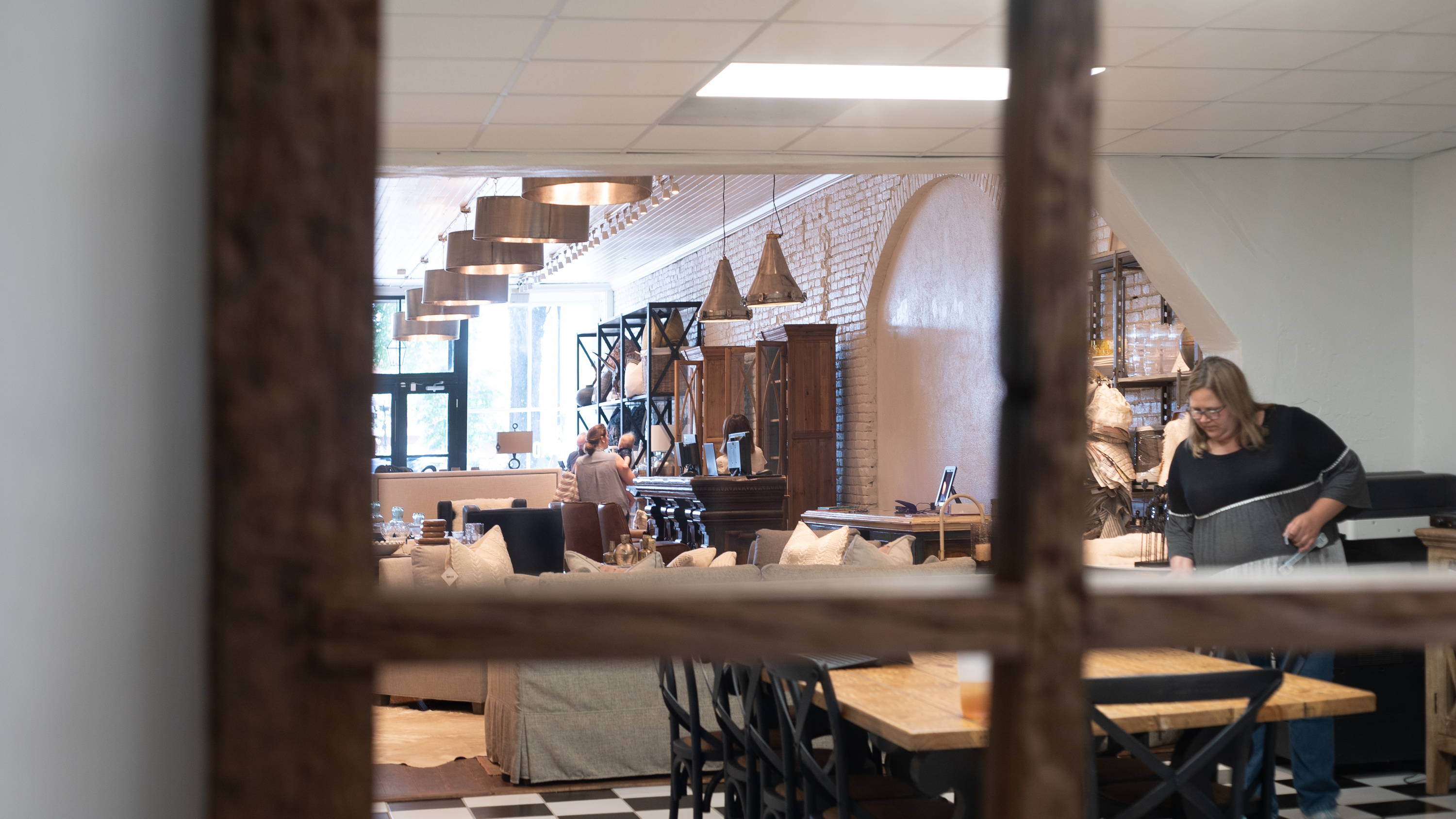 "There's a lot to like about the new store, and I just love the reactions and feedback I'm getting from guests. When they walk in, they're amazed as to how beautiful the store looks, how inviting it feels, and how wonderful it smells, with the fragrant candles that we burn, like Lavender from our Linnea's Lights line. Guests say that it's exactly how they want their home to look—the style of it, a sort of rustic look that seems timeless. They also say that it's such a wonderful representation of Stash."
Come see us soon in Oxford to experience the remodeled store and to meet Lauren!
662-236-1120